Beneath The Kite was a winery of imagination, the product of evolving plot line in a novel exploring wine, love and life amongst the vineyards of Margaret River
…until the writer's winemaking husband read the book.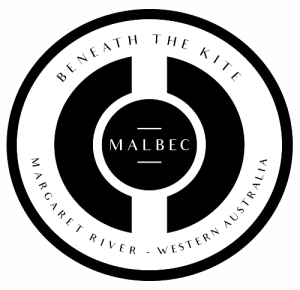 The creative opportunity to realise a unique concept quickly materialised, sparking inspiration. Mmmm malbec ~ fanned by the winemaker's enduring affinity for the grape.
In 2016, fruit was sourced from a well tended vineyard and Beneath The Kite Malbec was gracefully conjured from the pages of Crush into reality.
"It's a bloody good Malbec, that's for sure. Plum, floral, aniseed and crushed leaf, chocolate, and some spice. Medium-bodied, has a savoury aspect, into coffee and pencils (appropriate partners for a novel?), dense fine-grained tannin, a rosy mouth-perfume, and a little dried herb in the finish, which is long, fresh and even. Delightful."
Reviewed by Gary Walsh ~ The Wine Front ~ Rated : 93 Points